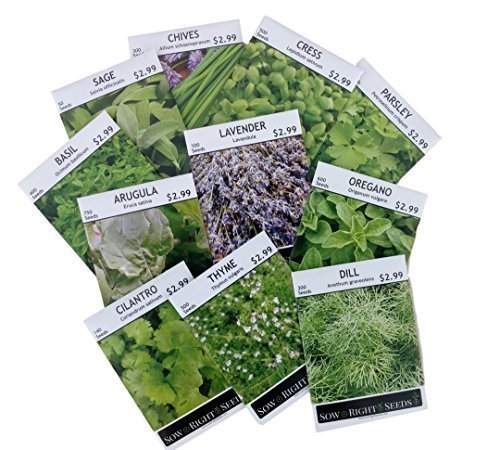 Gardening is a great way to connect with nature, beautify your surroundings, and even grow your own food. However, gardening can be an expensive hobby, especially when it comes to buying seeds.
When it comes to gardening, one of the most important factors that can determine your success is the quality of the seeds that you use. However, not everyone has the budget to buy premium quality seeds that can be quite expensive. But the good news is that there are ways to get cheap seeds without compromising on the quality. In this article, we'll discuss some tips and tricks that you can use to get cheap seeds for your gardening needs.
Buy seeds in Bulk
Buying seeds in bulk can be a great way to save money. Many seed companies offer discounts if you buy in large quantities. So, if you know that you're going to need a lot of seeds for a particular plant, consider buying them in bulk. This can also be a good way to stock up on seeds for future plantings. Just make sure to store the seeds properly to ensure their longevity.
Look for sales and discounts
Just like any other product, seeds also go on sale from time to time. Keep an eye on the websites of seed companies or visit your local gardening store to see if they're running any promotions or discounts. You can also sign up for the mailing list of these companies to receive notifications about upcoming sales.
Shopping for seeds online can be an excellent way to find a wide variety of seeds at a low price. Many online seed companies offer discounts on bulk purchases or seasonal sales. You can also find cheap seeds on popular online marketplaces like Amazon or eBay. However, make sure to read reviews and check the seller's reputation before making a purchase.
Swap with other gardeners
One of the best ways to get cheap seeds is by swapping with other gardeners. You can find gardening groups on social media platforms or attend gardening events to connect with other gardeners who may be willing to swap their extra seeds with you.
This method not only helps you get cheap seeds but also allows you to connect with other gardeners who may have valuable gardening tips and tricks to share. Additionally, swapping seeds can help you diversify your garden by introducing new plant varieties.
Buy from discount stores
Discount stores such as dollar stores or discount grocery stores often carry seed packets at significantly lower prices than traditional gardening stores. The downside is that the selection may be limited, and the quality may not be as high. However, if you're looking for basic varieties of common plants, discount stores can be a good option.
Check out seed catalogs
Many seed companies offer free seed catalogs, which can be a great resource for finding cheap seeds. Seed catalogs often contain a wider selection of plant varieties than what you might find in a brick-and-mortar store. Additionally, some seed companies offer discounts or special promotions to customers who order through their catalogs.
Visit seed exchanges
Seed exchanges are events where gardeners come together to exchange seeds. These events can be organized by gardening groups or local government agencies. At seed exchanges, gardeners can share their surplus seeds, and others can take what they need.
Seed exchanges can be a great way to find unique and rare plant varieties. Plus, you get to meet other gardeners and share your own gardening experiences.
Shop online
Online shopping can be a great way to find cheap seeds. There are many online retailers that specialize in seeds, and they often offer competitive prices. Additionally, shopping online allows you to compare prices and selections from different retailers.
However, be sure to read reviews and check the reputation of the retailer before making a purchase. Also, be aware that some online retailers may charge high shipping fees, which can negate any savings you get
Visit seed exchanges
Seed exchanges are similar to seed swaps, but they are often organized by seed banks or conservation organizations. These events are an excellent way to find rare or heirloom seeds that are not commonly available in stores. Some seed exchanges also offer seed saving workshops, where you can learn how to save seeds from your plants and contribute to the seed exchange program.
Check for free seeds
Many seed companies offer free samples or trial packs. You can check the company's website or social media pages for promotions or sign up for their email list to receive updates on free seed offers. You can also find free seeds at events like plant sales, gardening workshops, or community gardening events.
Join a gardening club
Joining a gardening club or community garden is an excellent way to connect with other gardeners and get access to cheap or free seeds. These groups often organize seed swaps, plant sales, or community gardens where you can share seeds and plants with other members.
Ask for seeds
Don't be afraid to ask for seeds from friends, family, or neighbors. You never know who might have extra seeds that they're willing to share. You can also post a request on gardening forums or social media.
Save your own seeds
   Saving seeds from your plants is an excellent way to get free seeds. You can collect seeds from fruits, vegetables, or flowers that you have grown in your garden. Make sure to save seeds from healthy and robust plants that produce high-quality fruits or vegetables. I Save seeds every year so that I have enough seeds for the next growing season. I only buy about 5% of the seeds I plant every year because I save seeds, I only buy seeds and seed varieties I don't have. Watch the videos below on how to save seeds.
You can also participate in seed-saving programs, where you can exchange your saved seeds with other gardeners. there are Facebook groups that share seeds among members and search for seed exchange groups on Facebook and other social media sites.