Save Money On Grocery with

 Apps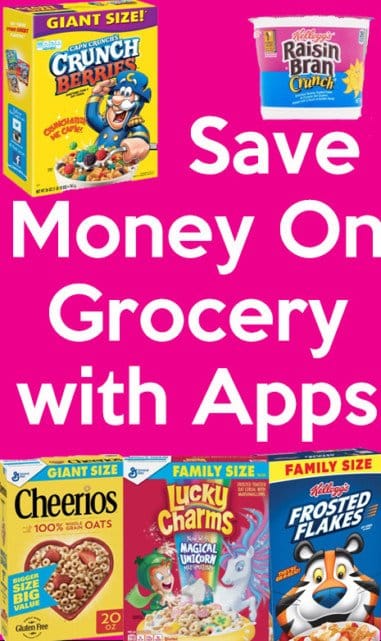 You can save money on Grocery  with grocery apps, I know There are a ton of grocery apps out there and I also know they seemed to be more time consuming than their worth but some are worth trying and using because they save you money in the long run. and remember any activity, application or program that saves you money daily, weekly or monthly is worth doing. Remember our goal is to save money.
You can save even more money on grocery by stacking the app rewards with store sales, store, and manufacturer's coupons. These apps will give you CASH BACK which is what we want.
My top way of saving money on grocery is by using The Ibotta app. Ibotta helps you earn cash back on Grocery, apparel, health and beauty, cosmetics, mobile apps and more.
The payout on those non-brand specific items is far less than the brand specific ones, but it helps me earn money on staples items I buy every week, such as produce, eggs, milk, bread, spaghetti pasta, sauce, soda, etc.
You can unlock bonus rewards by buying featured products, redeeming items at specific retailers, or completing certain tasks.
All your Ibotta earnings (100% of it)  can be transferred to PayPal or Venmo as soon as you've earned $20. Or you can convert your earnings into a gift card from selected stores.
You can Earn more money by referring your friends. Right now When a friend joins with your referral code and redeems a rebate within 2 weeks, your friend will receive $10 cash back and you will receive $5 for yourself. This offer changes, so refer to the website or the app for updates.
How to Save with Ibotta:
You can download the Ibotta app on iOS and Android devices.
The Ibotta app is required to submit a receipt.
As you're planning your grocery list, unlock the cash back rewards on items you need by completing simple tasks. The unlocked products will be added to your ibotta shopping list.
Shop at participating stores and buy the products that you unlocked.
Verify your purchases by scanning the bar codes and then submit a photo of your receipt. Some stores are set up to link to your loyalty account and you don't have to submit the photo. using Ibotta regularly will help you Save Money on Grocery
Use this referral link to start saving with Ibotta Today 
Checkout 51
Another way of saving money on grocery is by using checkout 51 app.
How to save with Checkout 51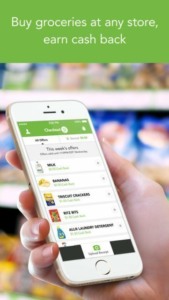 Browse your offers and buy products at any store.
Upload your receipt using Checkout 51.
They'll confirm your purchase and credit your account.
When your account balance reaches $20, you can cash out and they will mail you a check.
Offers go live on Thursdays at 12:00 AM in each time zone. They expire the following Wednesday at 11:59 PM in each time zone. You must upload your receipts while the offers are live.
Offers are available in limited quantities so check your offer list before you go shopping to ensure that the offer is still available, and upload the receipt immediately after purchase to avoid disappointment.
Some offers may be claimed multiple times. Tap into the offer to see its claim limit.
Each receipt can only be used once.
You can only earn Cash Back for the exact product listed, so please read carefully.
You can earn Checkout 51 Cash Back in combination with any other coupon or discount unless otherwise stated. Tap into the offer to see any conditions.
Items purchased from online retailers are eligible for Cash Back. Itemized packing slips are accepted as proof of purchase. Online purchases are subject to the same upload timelines as receipts. For more information, please visit checkout 51 Help Desk. Following the above instructions will help you Save Money on Grocery Use this link to start saving with Checkout 51 Today
 What grocery apps do you use? Let us know your favorites in the comments. Thanks
(adsbygoogle = window.adsbygoogle || []).push({});
Ads