How to Stake Pepper Plants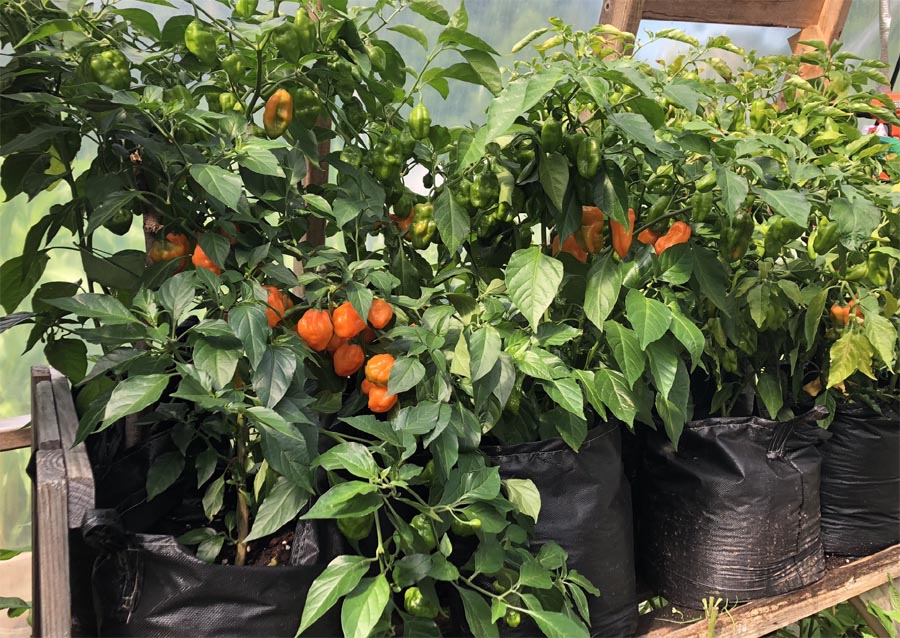 This post contains affiliate links. If you purchase a product or service with the links that I provide I may receive a small commission. There is no additional charge to you! Thank you for supporting 7Savings.com so I can continue to provide you free content each week! You guys are amazing!
  How to stake pepper plants – best ways to stake peppers in the garden or in containers, easy step by step guide with video below.
Here is how to Stake Pepper plants so they don't get broken by wind or over production.
Best way to stake pepper plants
Items used
You want to stake you pepper plant as soon as possible in order to help support it throw the growing process, this will avoid damage to the plant from wind or over weight from too much pepper production by the plant.
Use bamboo or a stick (wood) to support your pepper plants
use a bamboo, a bamboo skewer or piece of wood
push the bamboo in to the soil about a inch away from the stem of the pepper plant. push is as much in to the soil as possible but still having enough length to support the plant.
use a 

Garden Twine

or a rope to tie the bambo to the pepper plant. make sure you give the plant to expand and grow with in the

Garden Twine

or you can adjust the

Twine

as the pepper plant grow.
add more rope to secure the plant and branches later on as the pepper grows.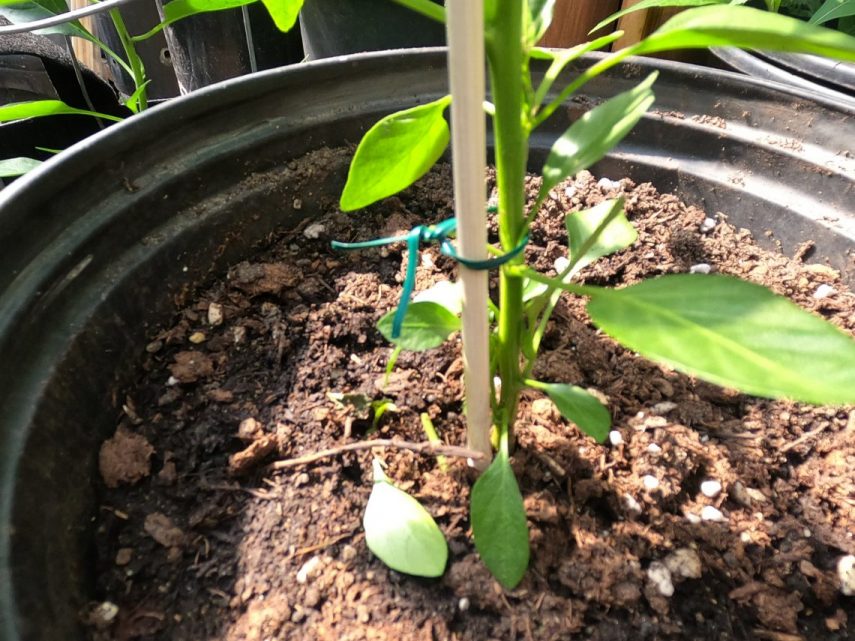 Use Tomato Cages to support your Pepper Plants
You can also use a tomato cages to support your pepper plants, the tomato cage is much better because the plant can grow in to the cage. use tomato cage size that is appropriate to the type of pepper plant you are growing. you want to use a larger cage for peppers plants that grow higher while the small cage will be good for smaller pepper plants.