Ads

50 Plus Ways to Save Money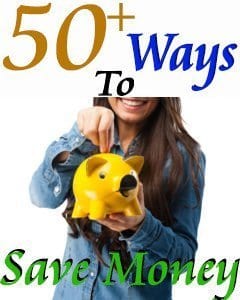 7Savings.com helps you with information on Ways to Save Money. Building a financial future for your retirement, your family's future needs or for achieving your personal goals and getting the things you want starts with saving. 
Saving is the most important way to make sure you're financially safe. Saving doesn't just mean getting discounts on your purchases.
It also means putting away money for a rainy day or  an emergency fund so that if something does go wrong, you won't be too worried about paying bills and taking care of your family; wiping out debt once and for all and paying off those bills that never seem to go away. 
By finding ways to lower your everyday costs, you'll build habits that can change the way you look at your  life, your household and the future.
These are the easy ways to save money. the more of these you do the more money you save, even though Saving money is one of those tasks that is so much easier said than done. if you do it, the savings add up and you could save thousands over the course of a year.
  Get Healthy, Eat Healthy, Stay Healthy:
Getting healthy, eating healthy and staying healthy are some of the things that are easier said than done. If you can accomplish it then you don't have to pay for prescriptions, hospital visits, and other expenses related to bad health.
If you are healthy you save money that you would us on hospital or doctor visit,
prescriptions, health and life insurance.
Cook at Home:  Cooking at home will help you through the first step of eating healthy, A good home cook meals
is hard to beat and of course it is always healthy than what you get elsewhere. Make it a habit of cooking at home, if you don't do that now, Start out with the habit of cooking at home once a week and slowly increase the number of times you cook at home until you find a balance between saving money and having a comfortable living.
Cooking at home does not mean you start by cooking everything from scratch. it might be easier and cheaper to buy pre-made or ready to eat food from the grocery stores like Wal-Mart, at the beginning of the process, For example buying frozen pizza and baking at home will be cheaper compare a restaurant. Try Fat loss Cookbook.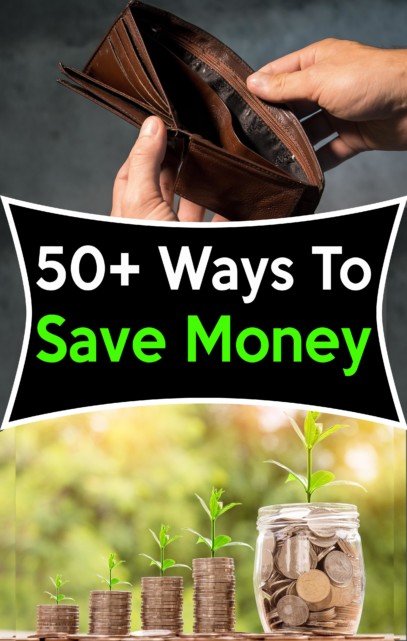 Make a shopping list before you go shopping: If you make a list before you go shopping, you will be
able stick to the list and this might help you avoid
impulse buying, most people have a tough time resisting the temptation to Purchase extras while shopping. Without a list you will buy items that you simply do not need. without a list you might even forget some of the items you went to the store and this will cost you more time and money (driving or taking a bus or train back to the store for that item). I don't know about you but I have gone to the store several time only to forget one or more items I really needed.
Bring your lunch to work at least a few days a week: Bring your lunch to work not only save you money but it also helps you eat healthier. I have seen that days that I bring my food to work, I always bring fruits or smoothies and the home made food is much healthier than what I get at the restaurant or supermarket. I know sometimes you have to go out on lunch with friends and or co workers but if you make an effort to bring lunch to work at least 3 time a week, you will save a lot by the end of the month or year.


Make your own Coffee
: If you drink coffee every day, you can save a lot of money by making your own coffee. if you are not able to make your coffee at home, make it at work, most companies have coffee machine at work for employees, if you do not have one at work, limit the amount you buy on the days that you cannot make one at home or office.



Go Grocery
shopping when you have limited time to shop: going grocery shopping when you are in a rush to go somewhere or do something helps you stay focus on what you went to the store to get. I have seen that when I go grocery shopping on my lunch break or before an appointment, I hardly buy extra items. 
Shop Online where possible if it gives you the best deal: Many retailers offer special discounts to online shoppers. And virtually every company that sells products or services online offers promo codes, discounts or coupons. some of them also offer free shipping or free in store pickup like Wal-Mart and Best buy. shop online especially if you have a big purchase planned.
Watch out for expiration dates on perishable goods: it will be a waste of money for you to buy an item and throw it away before you could use it. check the dates before buying perishable items like meat, eggs, yogurt, deli, bakery, spreads, frozen items etc. Some people still don't check the expiration date before buying perishable items.
Clip Coupons: Use Coupons
to get dramatic savings on your groceries. Before you make any purchase online or in stores, search for coupons that would help you reduce or eliminate your cost. some retailers advertise coupons on their websites when available but other coupons are only available at coupon websites and Sunday newspaper.
    Shop at stores that double or triple the value of a coupon. Coupons for free products are the best out of any coupon, and these are a little bit harder to fine. Coordinate coupons with store ads. Use coupons at stores where the item is already on sale to increase the value of the coupon. some coupons sites are Couponcabin.com, ​Coupons.com,  Retailmenot.com, and ​RedPlum.com. To learn more about coupons check out couponmom.com.
10.Buy in bulk whenever possible: When it comes regular household items, buy in bulk whenever these items are on sale. Items you can stock up on are, cereals,
toothpaste, body wash, shampoo, tinned goods, rice, beans, pasta, coke, toilet paper etc.
You can also save a lot by shopping at warehouse stores like Sam's Club, BJs and Costco,  Some of these warehouses have weekly or monthly coupon books that can help you save more.

11.Buy Generic products: Generic products are cheaper than brand product and in most cases they have the same ingredient and value. I always go with generic but some people prefer brand products,
I try to buy generic when ever there is a generic, that goes for food, detergent, medication and electronic gadgets and accessories. Shop at monoprice.com or at AmazonBasics
to buy off-brand phone chargers or connector cables. They work as well as those from Apple, Samsung, Sony or other brand names. Wal-Mart Stores, Inc., like many large retail and grocery chains, offers store brands (also called house brands or generic brands), which are lower-priced alternatives to name brand products.
Many products offered under Walmart brands are private label products, but in other cases the production volume is enough for Walmart to operate an entire Factory. Some of Walmart's Generic brands are Equate, 
Great Value, 
Mainstay, 
Ol'Roy, Special Kitty  and 
Parent's Choice.





Consolidate and pay off debt If you carry any debt, focus on consolidating it to a lower interest, this can be done through balance transfer or taking a loan that will consolidate all your debts in to a lower interest loan or credit card.
Paying off the debt as soon as possible will help you save money, if you have multiple debt account, eliminate the one with the minimum amount first then tackle the next big one until all you debt is paid off.

Use grocery store bags as trash bags:use the bags you get from the grocery store as trash trash bags more than 2 years ago. we have a small drawer in the kitchen where we put recycled bags. This may not work if you use a large trash can.
Pay your bills on time and avoid late fees: If you are like me and you forget easily. Most credit card companies and banks charge you a fee for not paying your bills on time and these charges can really add up. these fees go as high as  $50 for every late or miss payment, most banks offer online bill pay for free or for a small fee.
You can set up  automatic monthly payment. this saves you time and money (you don't have to pay for stamps and you will not be charge late fee).
15.Know your bank balance and avoid over draft fees: If you use your checking account often or have some bills that are paid automatically from your checking account, be aware of the balance so that you do not overdraft and get charged a fee. some banks do offer overdraft protections for free. 
Avoid ATM fees: Be aware of the ATM withdrawal fees charged by your bank and other banks. some banks waive fees for all ATM transactions on any ATM machine and some don't. So only use  those ATM machines where your bank will not charge the fees.
17.Get Cash Back: If you have good credit, there are a lot of cash-back credit cards that pay up to 5 percent cash back on purchases. You should only use the card for monthly bills and everyday expenses and not to charge things you don't need. You can Put monthly bills that accept credit cards on automatic payment, and use the card for everyday purchases such as groceries and gas. The main key for this is to pay off the charges every month.
Avoid credit cards with annual fee: Some credit cards do charge an annual fees! Credit cards with their cash back bonuses or reward points are a great way to save money.
Improve your credit score: Improving your credit score one of the most important ways to save money. A good credit score helps you save money one home loans, car loans and  credit cards. A good credit score can save you a ton of money Over a lifetime.
20.Think triple play. One of the biggest monthly expenses for some is the cost of Internet service, cable and phone. The major providers today offer discounts when you bundle all three of these services together. they Called it a triple play, you not only save money, but you also get the convenience of a single bill each month.
21.Go prepaid
with your Cell Phone
: this option won't be right for everybody but if you can  switch, you can save a small fortune with prepaid Mobile Phones. You can find prepaid cell Phones plans that charge just $0.10 a minute. And because they are prepaid, you can decide how much you spend on cell phone every month and you don't have to commit to long-term contracts. some of the more popular prepaid cell Phone carriers are straight talk, Consumer cellular, Family Mobile, Net10 and Cricket.
All of the major US carriers have low-cost prepaid cell phones. AT&T
runs AT&T Go
Wireless. Sprint
has Boost
 and Virgin
. T-Mobile has Metro PCS
 and GoSmart, and Verizon, well, it just has prepaid plans. If you're looking for a wide range of stores and solid customer service, these brands should be your first shopping stops. Consumer Cellular is focused on the senior market, with broad rural coverage through AT&T and a range of easy-to-use phones.
22.Disconnect land line if possible: these days everyone has a mobile phone even kids, so why do we need a land line. if you really need a land line, you can get cheap phone service like Vonage, Ooma, Magic Jack and many more that use the internet signal to make calls. 
23.Instead of buying books
, borrow books
from the library or rent: Whenever possible, borrow your books instead of buying them.  public library is free and the libraries are generally well stocked. the libraries are connected, if the library in my town does not have a book, i can request it from another library and the book is mailed to my library. you can also rent books,
There are a lot of places you can rent book especially online like Amazon.com. for $25 you can rent a $200 book for one semester. you can save up to 90% by using Amazon rental. If you are an Avid reader of books, you can try subscription to book services like Amazon book subscription where you can do unlimited reading and or listening to as many books as you want for a monthly fee. You can
Join Amazon Kindle Unlimited 30-Day Free Trial
.
 24.Buy Used Books
: If you really need to buy a book, buy used book and you can get some
for half their original price. you can also find used books online at Amazon, Ebay and other private book sellers. 
25. Avoid impulse buying:We do not need some of the things we buy, even those that we need, we rarely  use them. I have a lot of cloths that I have not worn for at least a year, why should I buy more if I have not been able to use the one I have already. Ask yourself this question before you buy any item, do I really need this item? or can I still do fine without it? also waiting a day or two before buying an item means you will be able to check prices and make an informed decision.
27.Bottle
your own water:  Most people have refrigerator that filters water or get a water filtration unit like Brita
you can attach to your faucet in the kitchen, this will save you from buying bottle water. I always use filtered water from the refrigerator whenever i need to go out with bottle water.
28. Avoid the vending machines:Vending machines are more expensive and they are not very healthy for you. I always buy my My Snacks
and put them in my cabinet at work, it's cheaper and healthy because I choose the best from hundreds of varieties. I can't remember the last time I bought an item from a vending machine, even though I have more than 4 vending machines at work.
 29.Do regular scheduled maintenance on your vehicles: Do not hold back on doing regular oil changes or putting good quality parts on your car. it save you money in the long run. keep your tires well inflated And use the grade of fuel indicated on the owner's manual. there are tire caps that have tire gauges on them and they let you know when the tire pressure is below the recommended level. These small acts will significantly lengthen the life of your car, giving you years of use. 
30.Keep your car as long as possible it is not too expensive to maintain: Doing regular maintenance on your car will help keep it in top shape and also save you money as oppose to making monthly payment on a newer car. I have had my car for more than 12 years and it has save me a ton of money.
31.Avoid buying a Brand new car: When you eventually decide to buy a car, see if you can be satisfied with a pre-owned vehicle. A new car depreciates significantly (some times as much as 40%) the moment you drive it out the dealership lot. Pre-owned cars that are only a few years old with low mileage are the best bargains. as always shop around for the best deal and always negotiate the car price with the car seller. You can save hundreds or thousands of dollars by doing your home work and negotiating. 
32.Get Pre owned hybrid or car with High miles per gallon (MPG) if you are going to get a car, get a hybrid or a car with high MPG(Miles per Gallon) because it is not fun filling the tank very 2 or 3 times a week, especially with higher gas prices right now. With my hybrid I fill my tank once every two weeks
Inflate your tires:  Keep your tires well inflated according to your car's owner manual, Properly  inflated tires will save you money on fuel costs over time.
34.Ride your bike
or carpool whenever possible: In many cities and towns it is difficult to get around without a car. but when possible, carpool to work and you guys can split the gas bill, this will save you money, if you have a bike, ride your bike in the summer for short distances.
If you watch a lot of DVDs, get an online movie membership: if you love movies and you rent a lot of movies then get and online movie membership. Companies like Netflix, Hulu and many more will give you unlimited movies for a monthly fee. for new releases you can rent from Red box which rents moves for about $1 a day.
36.Shop the discount racks
at clothing stores
: Items on clearance
are marked down considerably and could save you 50% or more of the price. one little tip (Most retailers usually markdown clothing
at the beginning of each month) or the end of the season.
37.Cut cable or satellite TV if possible, if you can live without it: If you can't get the most
basic plan. if you can live without cable or satellite TV cut it and get a rabbit ear (regular indoor or outdoor) antenna
to watch over the air TV for free and even though you might get fewer channels
than cable and satellite, the picture quality is much better.  You can still watch most popular TV shows and movie by getting Netflix or Amazon Instant
. both of them are less than $10 a month.  This should save you at least $50 a month. if you don't want to give up you TV subscription entirely, you can subscribe to the most basic package which will give you at least 20 channels for about $10 or less if you have internet service with the same carrier. I have internet with Comcast, so I just added basic channels for $5 a month.
38.Cut down on your utility bills: use less water and electricity, it is good for your wallet and the environment. By turning off your computer or unplugging the TV, coffeemaker, turning off lights and fans when you're away from them, you'll save a good bit of energy over the course of the year.  When not in a room, switch off the  when buying new appliances buy energy efficient appliances, turn electronic equipments like TV, DVD player off when not in use. you can get a smart distributor that will automatically turn off when all electronics  items are not being used.
39. Use a programmable thermostat
: As much as half of the energy used in your home goes to heating and cooling. So making smart decisions about your home's heating
, ventilating, and air conditioning
(HVAC) system can have a big effect on your utility bills and your comfort. A programmable thermostat
is ideal for people who are away from home during set periods of time throughout the week. Through proper use of pre-programmed settings
, you can turn down heater or AC when no one is home and let the temperature get back to normal by the time you get back. I also set my thermostat to reduce the temperature of the house by 3 to 5 degrees at night. a programmable thermostat can save you about $180 every year in energy costs
40. Change your air filter
regularly: Check your filter every month, especially during heavy use months  like winter and summer.  If the filter looks dirty, change it.   At a minimum, change the filter every 3 months. A dirty filter will slow down air flow and make the system work harder to keep you warm or cool – wasting energy.
41.Tune up your HVAC equipment yearly:A yearly tune-up of your heating and cooling system can improve efficiency, comfort and also save you money.
42. Seal your heating and cooling ducts
: Ducts that move air to-and-from a forced air furnace, central air conditioner, or heat pump are often big energy wasters. Sealing and insulating ducts can improve the efficiency of your heating and cooling system by as much as 20 percent or more. first seal  the ducts that run through the attic, crawlspace, unheated basement, or garage. After sealing the ducts in those spaces, wrap them in insulation to keep them from getting hot in the summer or cold in the winter.
43.Plan Vacations
ahead of time: Vacations are a necessary part of saving our sanity in the busy lives that we lead. Vacations are also a huge drain on the family finances. You can cut the cost of a vacation significantly by planning and booking ahead of time. Bookmark travel sites for finding inexpensive airfare, hotel etc., and book at least two to three weeks in advance.
44.Shop online for Vacations and vacation package
: There are hundreds of website that will help you save money on vacation, there are websites for travel guide, hotels , flights, cruises, team parks  and rentals. these sites can help you save as much as 50%. sites like Groupon, Wal-Mart, BJS offer great savings on vacation packages.
45.Stay with Family or friend on Vacation: going on vacation to an area where there is a family or friend can save a lot of money since you will not pay for a hotel or Motel and also it helps you connect and stay in touch.
46.Open an interest-bearing savings account: It's a lot easier to keep track of your savings if you have them separate from checking account. You also usually get better interest on savings accounts than on checking accounts.
47.Pay yourself first: Savings should be your priority, so don't just say that you'll save whatever is left over at the end of the month. Deposit money in to your savings or piggy-bank as soon as you get paid. An easy and effective way is to is to simply do a direct deposit a certain percentage of you paycheck (say 10%) in to your savings accounts. most organization that do direct deposit can deposit you earnings in to more than one account. you tell your employer to deposit 90% of you paycheck in to you checking and 10% in to savings every pay period.
48.Increase your monthly savings amount when you get a raise: When you get a raise, you can decide to put all or part of the raise in to a savings account, by putting all the raise into a saving account you will maintain you expenditure and save more.
49. Avoid expensive hobbies: Don't start a new hobby that require high expenditure to start and to maintenance. Hobbies such as antique collection, wine collection, RC racing, equestrianism, country clubbing, home aquaria, yacht racing, motor gliding, and traveling around the world are some of the most expensive hobbies.
50. Buy or rent smaller house: Smaller houses are cheaper to furnish and maintain and you will pay off the mortgage faster too. it is much cheaper to heat or cool a 2,000 square foot than a 3,000 or more square foot.
51.Reexamine your Auto insurance policy annually: Reexamine your auto or home insurance policy yearly for savings opportunities. Auto and home insurance policies are among the top  monthly payments that we have to make. for example, you can raise your deductible, which lowers your monthly premiums. there are a lot of sites that help you compare insurance quotes.
52.Cancel Magazine subscription: We all have subscriptions that we hardly read, some of us have more than one, if you don't read the magazine then cancel it and save yourself some cash and headache of being ask to get rid of it. if you want to occasionally read magazine, go to the library its free or read it online.
53.Cancel health club membership? If you don't have time to use it as much as you would like to, it's just costing you money and making you feel guilty.
54. Quit Smoking
: the benefit of quitting is not just that you save money on the cigarettes you buy daily, but also lower insurance premium, lower health care cost and improve standard of living.
55. Keep Your distance from lavish, expensive friends:If you have lavish friends who shops every day o r every week, buy or lease a new car every other year, buys  all the new gadgets, and eat out at fancy restaurants every other night, keep the distance. They may be nice people and mean you no harm, but hanging out with such people often can lead to a lot of unnecessary desires and expenditures.


56. Get unlimited Music membership: If you love listening music and you buy new songs every time there is a new release by an artist you love then getting a music membership is the right way to go. with music membership you get all the new and the old music at a monthly flat rate. Some organizations like Amazon  offer free trails. You can try it for 30 days.Try Amazon Music Unlimited 30-Day Free Trial
58. Start a vegetable garden if you don't have one already: In most place depending on where you live, you can start a garden
, you can do it on your back yard (if you have one), in containers on your balcony or roof tops in some apartment buildings.  when you do grow, try to grow vegetables that you most often eats like Tomato, spinach, Corn, okra, lettuce, potatoes, carrots, beans, cucumber, pepper, spices and herbs.
Growing you own vegetable garden can drastically reduce you grocery bill. a lot of people now have some sort of vegetable garden, During the summer I grow most of the vegetable I eat year round. You can use it for a long time if you freeze it or can it. Growing my own vegetable is healthier than what I get from the supermarket and save me a fortune. Looking for Eco friendly Frugal garden, read this book The shoestring Gardener or The practical herb garden information guide!
These are some of the things you can do to save money, if you have other great ideas you want me to include on the list, please let me know.

1&1 Home: Hosting, Domain Registration, Website Services

1&1 Online Store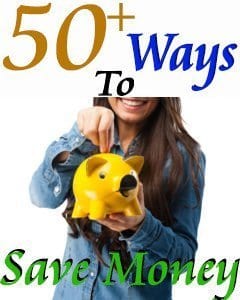 Leave a Comment Below and Tell us What You Think…