How to Start Seeds in Solo Cups
How to Start Seeds in Solo Cups, Save money by recycling used solo cups or new solo cups to start your seeds indoors, its very simple and easy to do. You can use it to start pepper seeds, Tomato seeds, watermelon seeds, cantaloupe seeds, corn seeds and many more. Just follow these simple steps below and you will be all set.
How to start seeds in solo cups and how to get solo cups. You can buy solo cups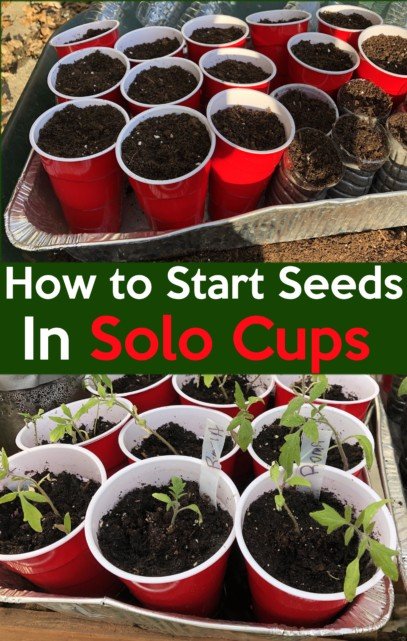 at any retail store like Walmart, dollar store, Target and many others. You can also get them online like at Amazon and Walmart. Solo cups are very inexpensive. I usually prefer the free or recycle option. 
What I do is if I have a party, celebration or events, I collect all the solo cups that have been used at the event. You can now recycle those cups to start your seeds indoors in the winter or beginning of spring. 
How to Start Seeds in Solo Cups
Start your seeds indoors about 6 weeks before the last frost date in your area.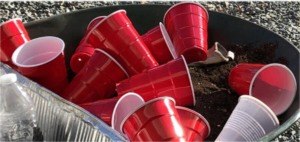 Fill you solo Cups with seed starter mix. Check out my post on how to make your own seed starter mix for pennies.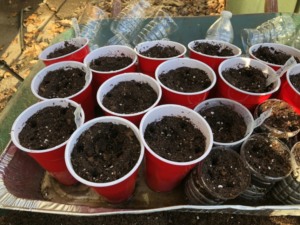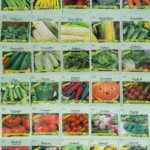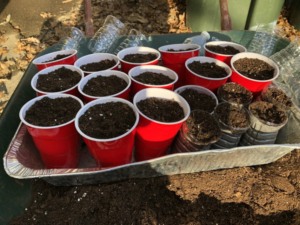 Plant your seeds, I usually plants about 3 to 4 seeds, once the seeds germinate I thin out the seedlings that are not doing well.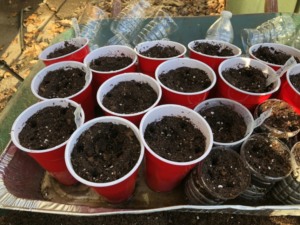 water each container until moist.
Cover the container with plastic(if you have one) as shown below. place the container in a worm area of the house. once the seeds germinate move it to an area where there is enough sunlight like window sill or put the container under a grow light.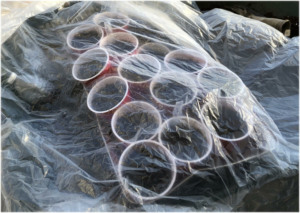 Another option will be to put it in a small greenhouse.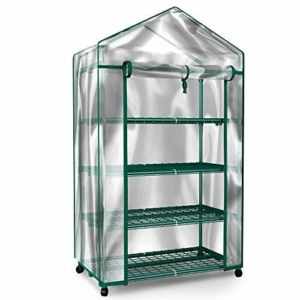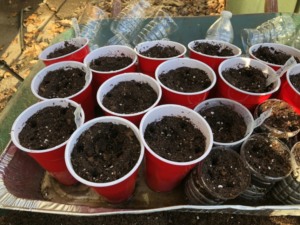 Above all Check the container every couple of days to make sure it does not dry out. If it is dry water it.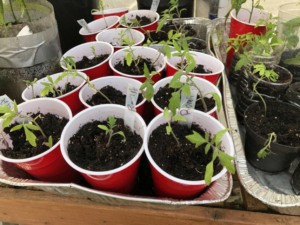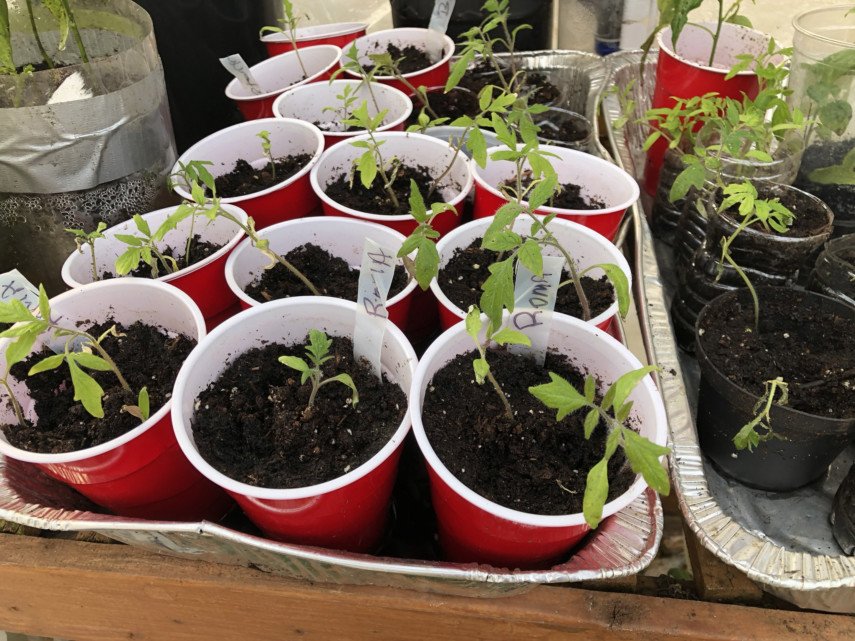 Continue to grow them indoors until the last frost day in your area. After a few weeks feed the plant with some
water soluble fertilizer
.  Harden the plants by taking them out site a couple of hours a day progressively for at least one week before you transplant them to your garden.