Thinking about seed starting or growing indoors?  Here's what you need to know about indoor grow lights for starting seeds, gardening inside, or houseplants.
Grow lights help you start part or your entire outdoor garden indoors during
 cold winter days. Grow lights provide the proper light for rapid plant growth indoors.
Seed Starting or growing vegetables and flowers indoors requires grow lights and choosing the best grow lights is very important for a few reasons.
Firstly, the the type of plant you will be growing. some lights are better for some plants than 
others some plants need more light while others need less.
Secondly, the cost of the grow lights vary greatly from LED to CFL. LED's have higher up front cost but consume less energy while the CFL's cost less and consume more energy than LED.
Thirdly the size of the grow area will also determine the type of grow lights you should get to give you the best result.
Grow lights . Having a cheap grow light is a huge savings in terms of cost. For instance the initial cost of buying an LED grow light might be high but  in the long run you save money as a result of Electricity Savings for the long term (led light bulbs consumes far less electricity than other light bulbs).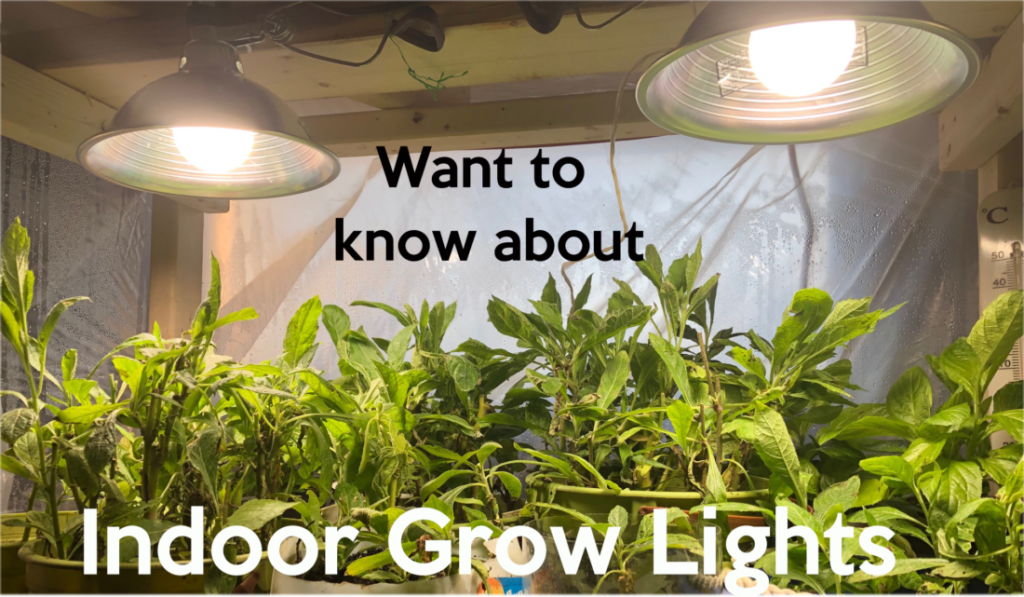 This post contains affiliate links. If you purchase a product or service with the links that I provide I may receive a small commission. There is no additional charge to you! Thank you for supporting 7Savings.com…
What is Color Spectrum in Grow Lights
When shopping for grow lights, you'll see them labeled with numbers like 5000K or 6000K. This refers to their warmness or coolness on the color spectrum – the higher the number, the cooler the light. 6000k or more is great for Foliage growth, Some plants need a period of warmer light of around 3000K in order to produce fruits and flowers.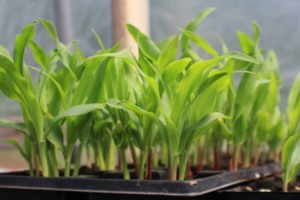 For seed starting, root crops or leafy green vegetables, you'll need higher spectrum bulbs.
to grow fruiting plants and flowers like   tomatoes, onion, peppers, marijuana, etc you'll need low spectrum bulbs.
There are different types of grow lights the main once are:
The two main popular types of grow lights are LED grow lights and Fluorescent grow lights
LED stands for light-emitting diode which is a new and more advance type of grow light. led grow lights are more expensive compare to Fluorescent grow lights.
The expensive spectrum grow lights typically are higher quality lights and as a result they typically yield the best results.
Led grow lights are more energy efficient as a result they use half the energy of Fluorescent  and last more than 5 times longer than Fluorescent grow lights.
led produce very little heat compared to other bulbs like Fluorescent.
led grow lights are capable of much greater light intensity than fluorescent bulbs hence the spectrum of the light.
The technology for LED grow lights has also improved greatly the past few years. As a result the grow lights you got last year will not be as good as those of this year.
Fluorescent or CFL (Compact fluorescent bulbs) bulbs are commonly used bulbs such as T5 and  T12, they make great grow lights for starting seeds and indoor plants.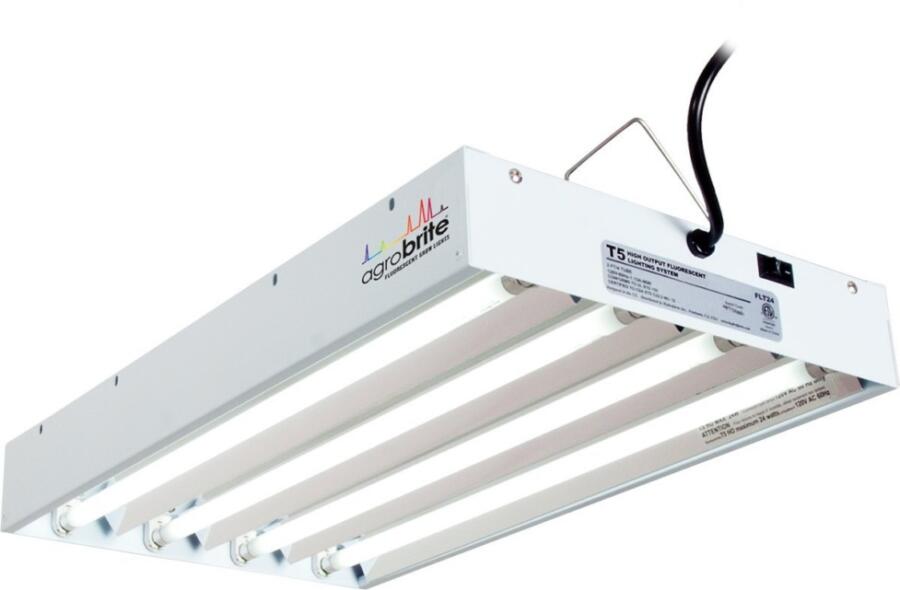 CFLs will screw into a regular  incandescent light fixture.
They have different sizes and therefore can be used in different spaces.
They don't last as long as LED's
they are easily available in most home and hardware shops.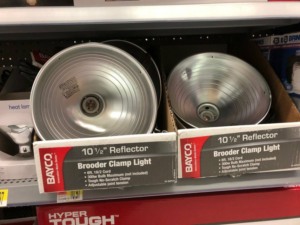 You can also use clamp lights like these for grow lights. checkout my post about the cheapest led grow lights
Things to consider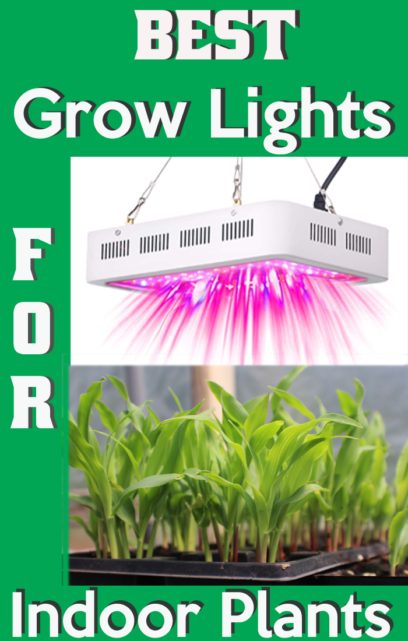 The main things to look for when buying or making your own led grow system are:
Lumens: lumens is a measure of brightness of the light. the higher the lumens the brighter the light, the better result you might get.
Kelvin: Kelvin refers to the type of light produced or the color temperature (you want to mimic daylight) the higher the kelvin the better.
Watts: Watts is a measurement of the electricity used
LED grow light should be operating for at least 10-12 hours a day.
Starting seeds or growing vegetables you will need a grow light which is powerful enough to cover the grow area where your plants or seedlings are going to be. The area may differ depending upon the size of your grow station.
In conclusion if you can get these grow lights this cheap and still be able to start your seeds or  grow plants indoors, why would you buy the expensive ones?

Grow light setup is varied depending on a couple of factors:
The space you have for your indoor garden,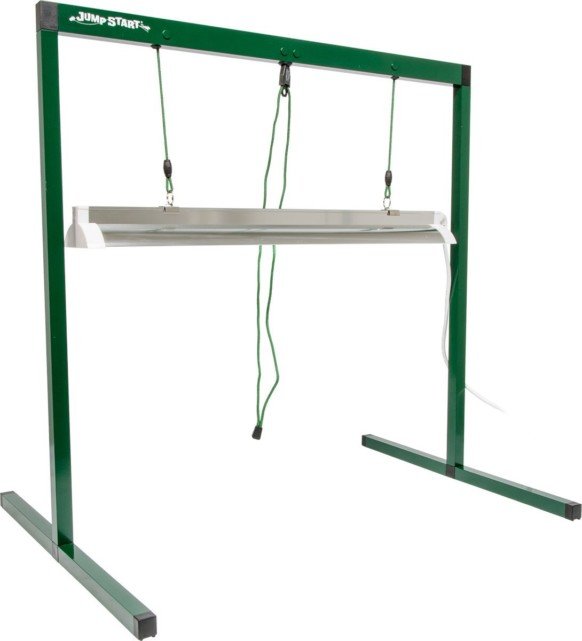 The fixture you are using if any.
The type of bulb used, LED or CFL
But here are a few steps that go with grow light setup.
once you have decided where and how you are going to grow the next thing is
Find out how many bulbs you will need.
Most leafy plants require at least 30 watts per square foot,
Fruit plants like pepper require 40 to 50 watts per square foot.
Check the box or packaging of the bulb for Wattage. for instance some will say 24W for 24 watt or 600w for 600 watt.
Simply multiply the square footage of your growing area by the number of watts you plan to use(from 30 to 50)
Now divide by the number of watts supplied by the bulbs you plan to use.
 Light Attachment
The next thing you'll do is to figure out  how you will hold or support the bulbs over the plants at the exact distance you want.
In most cases it needs to be adjustable so that as the plants grow you move the lights higher. I have one grow light that came with a metal chain and the others did not come with one. I hang those with a rope, A metal chain is better. I am planning on switching them to a metal chain so I can easily adjust them.
Add Other Necessary Accessories 
Electric Timer:Get an Electric timer and plug your grow light into the Electric timer so you don't have to worry about turning the Grow light(s) on and off everyday. Make sure they get the same amount of light each day. trust me you will be glad you did. you can get them for as low as $4.
Get an Electric Heater with Digital Thermostat: In the winter the
temperature is usually cold and some plants don't do well or survive in the cold weather.
So put a small heater in your grow area and set the temperature to between 70 and 85 depending on the plant and the stage in their growth. This will ensure that when the temperature in the house, basement or outside falls, the temperature in the plant area stays at that optimum level for your plants or seedlings.
Seed Mat: For seedlings I recommend seed mat, seed mat help increase growing success and faster seed germination. seed mat helps maintain the temperature on you seed
and seedlings. It is designed to increase the temperature of the rooting area 10℉ to 20℉ above the ambient air temperature.
All you need to do is to attach the bulb to the light Clamp just as you would attach any other bulb and the clamp the light to a fixture that will hold the lamp above your plants. for Seed starting the grow light should be 2 and 4 inches above the plant. For other regular plants  the grow light can be higher depending on the plant and its need for light.
How Long Should I Leave Grow Lights On?
Indoor plants require more light than out door plants, therefore it is recommended that you leave the light for about 12 to 18 hours per day and at least 6 hours of no light.
For seed starting I leave the light on for about 12 to 18 hours. so the plants get enough sunlight and grow healthier.


Distance between light and the plants or seedlings
As your seedlings and plants grow, raise the light fixture to maintain the optimal distance between the light and the plant or seedlings. This distance varies depending of they type of light used and the plant.
LED Grow Light :12 to 24 inches
Fluorescent Grow Light: 3 to 12 inches
Tip: Seedlings need to be closer to the light so that they absorb as much light as possible and not become leggy.
If you see your seedlings growing straight you without much stem or leaf support, it means they are not getting enough light and they're growing longer to get closer to the light. if you see this happen move the light closer to the light as soon as possible. If not they will not do well or die.
Hope this helps you. For more information on indoor gardening checkout the following post:
Thanks for reading and watching, be sure to share this information with your friends and family using the social share buttons on the right . See you on the next article.
Phlizon Newest 600W LED Plant Grow Light,with Thermometer Humidity Monitor,with Adjustable Rope,Full Spectrum Double Switch Plant Light for Indoor Plants Veg and Flower- 600W(10W LEDs 60Pcs)
3 used from $51.97
Free shipping
as of September 28, 2023 10:35 pm
Features
QUALITY PRODUCTS AT FACTORY PRICES- Our products offer unbeatable value with high-quality manufacturing at a low price. Our own factory ensures superior quality and reliability, while maintaining affordability. With us, you get the best of both worlds, an exceptional product at an unbeatable price.
COMPARE TO HPS/MH- Compared to MH / HPS lamps, this 600w light with SMD led chips generates less heat, more energy saving and lower electricity bills and more comprehensive light spectrum. The 600W LED grow light can replace 100watt HPS/MH. More effective coverage area than any reflector series lights. Perfect fit for a 2x2ft growing area at 24" height. The difference of us is that we use double cooling fans. which can most extend the light life.
DOUBLE SWITCH- Veg and Bloom button have different function. Veg switch: It's blue led and white led. For seedling or young vegetative growth,you can use Veg switch only. Bloom switch: It's red led and white led. For flowering/blooming,you can use both Veg and Bloom switches together. View Angle of LEDs: 90°and 120°
FULL SPECTRUM- We did lots of experiments to ensure that this full spectrum promotes plant growth. It includes universal blue red IR UV and white leds which can provide everything plant desired in the natural sunlight. The IR and UV leds can promote plants to defense mechanisms, blue and red led is essential light for plant growth.
BEST SERVICE- Phlizon is a professional LED light manufacturer with strong R&D team and many light tester. 2 years warranty plus 30 days money back guarantee. If you have any problems, please don't hesitate to contact us. We will provide you with a completely satisfing reply.
50W LED Plant Grow Lights, Shengsite UFO 250 LEDs Indoor Plants Growing Lamp Bulbs with Red Blue Spectrum Hydroponics Plant Hanging Kit for Germination,Vegetative&Flowering
out of stock
as of September 28, 2023 10:35 pm
Features
【IMPROVED GROWTH EFFICIENCY】250 (186 red & 64 blue) high quality LED lights effectively utilize the red and blue spectrum, providing more useful light to promote healthy, strong, and fast growing plants.  This feature, coupled with the 60 degree condenser cup design, can be especially beneficial when the plant needs extra light in inclement weather or colder climates.
【SAFER TO USE & SAVE YOUR MONEY】Shengsite led growing lamp adopts 250pcs Gree LED beads, which will not emit a lot of heat, and efficiently save energy and your electricity bill. Don't worry about your bill anymore. Unlike other grow lights, our grow lamp is made of high-quality aviation aluminum material and ABS cover to achieve excellent heat dissipation. It does not require additional fan purchase. It is safe to use.
【PLANTS' LUCKY STAR】Our LED grow lamps widely apply to succulents, bonsai, various flowers and vegetables, greenhouse planting, plant tents, and plant factories. Note: the light is very bright, please don't stare at it for a long time, we suggest wearing sunglasses when you are under the grow light.
【EASY TO USE】This LED grow light is lightweight and very easy to use with the upgraded hanging brackets. Easy to assemble in less than a minute. Lightweight body and 78-inch long wire allow you to hang this grow light for anywhere you want. Good structure and high-quality material selection make this indoor plant lamp is the newest trend for helping indoor plants growing.
【WORRY-FREE WARRANTY】Shengsite grow light features low power consumption and high luminous efficiency. Its lifespan is 50,000hours. If you have any questions about our products, feel free to contact us via Amazon's messages. Our indoor plant lights are backed by a 365 days' warranty plus a 60-day return guarantee.
LED Grow Light for Indoor Plant, Relassy 45W Sunlike Full Spectrum Grow Lamp, Dual Head Gooseneck Plant Light with Replaceable Bulb, Double Switch, Professional for Seedling Growing Blooming Fruiting
5 used from $22.32
Free shipping
as of September 28, 2023 10:35 pm
Features
►【Original Product, Relassy Brand】Best sunlike full spectrum grow light - With 72 high quality(50,000 hours lifetime), high par value(96 μmol/m2·s at 12in) and high efficiency(actual working power 20W+-5%) LED chips, the wave of the light from 380nm to 800nm. delivers more highly-uniform light needed by plants than those single red and blue spectrum grow lights on the market, the most top lighting solution for commercial growers and home hobbyists
►【Auto Turn On / Off Timer】 This led plant grow light strips has a memory function it can be set up to turn off after 3H/ 6H/ 12H. 3 color timing lights correspond to the 3 timing modes.In the case of continuous power and don't manually turn off, the light will automatically turn on at the same time on the next day.
►【Larger Illumination Area】 With 120° beam angle and 18 inch gooseneck, which enlarge the area of the effective lighting. Equipped with flexible gooseneck and rotatable bulbs, that is much easier for you to adjust the angle and the distance between the light and plants. So our plant light can provide 360-degree illumination for your plants and promote their growth. Besides, you can select 3 different lighting mode with dual switch design.
►【5 Brightness & 3 Switch Modes】5 adjustable brightness to suit varied stages of plant growth,and 3 Switch Modes Left light on,Rihgt lights on and Two lights on.360-degree flexible gooseneck with clip that can easily adjust the angle and distance,which enlarge the illumination area and provided more efficient lighting for more plants.
►【Safe for Indoor Use】 Our LED grow lights adopt the technology of overcurrent, overheating, overvoltage protection, also have been certified by FCC, CE, ROHS, and PSE. This indoor plant grow lights can be safely used for indoor plants, hydroponics, greenhouses, etc. What's more, this plant grow lights indoor also can be used as a desk light, table light or eye-caring lamp with the imitated natural light
LED Grow Lights, Full Spectrum Panel Grow Lamp with IR & UV LED Grow Lights for Indoor Plants,Micro Greens,Clones,Succulents,Seedling
2 used from $19.29
Free shipping
as of September 28, 2023 10:35 pm
Features
Full Spectrum Growth Lights - equipped with 75 High-power LED chips: 47Red/19Blue/3UV/3IR/3White. NOTE:The UV & IR LEDs are particularly DIM, but it is normal. PANEL SIZE: 12.2x4.7x1.2 inch.
Highly Efficient LED Lamp - as for LED power draw this seedling light is highly efficient. Estimately monthly cost roughly $3 in electricity (12 hours a day). It is a great option for plants that in seedling, vegetative and flowering cycle.
Compact Size & Wide Uses - the best gift for gardening and planting enthusiast. Mainly used for small plants, mirco-greens, peppermint, herbs, african violets, tomatoes, potted plants. And perfect for you to add as a supplemental side panel during bloom.
Easy Set Up - adjustable hanging light kits make this fluorescent lights much more easy to assemble. With good heat dissipation and strength ABS material body ensures your panel more durable and long-lasting.
What Will You Get - we take pride in delivering top quality products and offering our friendly 12 Months Warranty plus 30 Days Money Back Guarantee for any reason. You can contact our 24 hours available customer service through clicking "Sold by" on the product detail page or your Amazon order page and you will be directed to "Ask a question" to send us message.
Grow Light, Auto ON & Off Every Day with Two-Way Timer, 36W LED Grow Lamp for Indoor Plants, Triple Head Gooseneck Plant Lights, 8 Dimmable Levels, 4/8/12H Timing for Hydroponics Greenhouse Gardening
out of stock
as of September 28, 2023 10:35 pm
Features
★2019 High Power Grow Light Brighter and wider shining area for your plants! Our plant light adopts 12pcs of 2W COB LED, while other lights are using 0.5W normal SMD LED. The COB LED is the latest technology which has uniform illumination and less glare. And better heat dissipation and high efficiency can save energy, extend service life(50000 hours).
★Upgraded Auto On/Off Timer Our latest LED grow light has 4/8/12 hours circular memory timing function, set up once and it will auto turn on and off EVERY DAY! NO MANUAL OPERATION! Free your hands and enjoy your work or vacation.
★Professionally Help Plants Growth All plants, All stages! Full spectrum LED grow light is designed specifically to emulate but transcend the sunlight, enhance photosynthesis to significantly accelerate plants seed germination, grow, bloom, fruiting.
★Intelligent Modes 8 adjustable brightness and 3 separately controllable light heads allow you to optimize light so that your Orchid or other indoor plants will grow faster and healthier(you can select 1, 2 or 3 bulbs to work). Memory function keeps your choice on the next turning on. Sturdy clamp and flexible 360° gooseneck allow you to clip it on anywhere and firmly hold in the position as you need.
★Quality Guarantee Standard US plug; FCC, CE, ROHS certified to make sure to safely use the grow lamp in home office gardening. Great to grow vegetables, flowers, fruits, aquarium, herbs, cactus, succulents, lemon tree etc. Melophy is committed to providing satisfactory products and service, if there are any problems, please feel free to contact us.
Phlizon Newest 1200W High Power Series Plant LED Grow Light,with Thermometer Humidity Monitor,with Adjustable Rope,Double Chips Full Spectrum Grow Lamp for Indoor Plant
out of stock
as of September 28, 2023 10:35 pm
Features
NO REFLECTOR NO DANGER- Many others' grow lights are used led spotlight reflector to make the light look beautiful, but we don't use it because the led reflector is not heat-resistant. If a short circuit occurs,reflector at 80℃ is easy to melt and fire. we do not use the reflector, we can not give up the safety beause of beauty.
MAXIMUM ENERGY SAVING- Compared to MH / HPS lamps, it generates less heat, more energy saving and lower electricity bills. And it has a more comprehensive light spectrum . The actual power is 190watt. More effective coverage area than any reflector series grow lights. Perfect fit for a 2x2ft growing area at 24" hang height . It can serve both germination and flowering stages
EXTREMELY HIGH POWER- Adopt Dual-Chip(10W) LEDs which has highest PAR/LUMEN output.Douple chips 10W LEDs is much brighter and more efficient than traditional 3W and 5W LEDs.The lights will provide your plant with the largest source of light to ensure your plants grow quickly and healthy whatever the weather is.
FULL SPECTRUM- We did lots of experiments to ensure that this full spectrum promotes plant growth. It includes universal blue red IR UV and white leds which can provide everything plant desired in the natural sunlight. The IR and UV leds can promote plants to defense mechanisms, blue and red led is essential light for plant growth.
BEST SERVICE- Phlizon is a professional LED light manufacturer with strong R&D team and many light tester. 2 years warranty plus 30 days money back guarantee. If you have any problems, please don't hesitate to contact us. We will provide you with a completely satisfing reply.
King Plus 2000W Double Chips LED Grow Light Full Spectrum for Greenhouse and Indoor Plant Flowering Growing (10w LEDs)
2 new from $109.99
Free shipping
as of September 28, 2023 10:35 pm
Features
HIGH QUALITY LED GROW LIGHT: KingLED grow light has adopted the newest LM301B LEDs to provide high PAR output, high energy efficiency with 2.8 umol/J while improving light penetration. Perfect for 3x3ft vegetative coverage and 3x3ft flowering coverage
FULL SPECTRUM LED GROW LIGHT: The proportion of the spectrum has been adjusted in order to provide more matching spectrum for MJ, provides full spectrum lighting of natural light for plants, veg and bloom modes are designed to provide proper light for plants in different growth stages from seedling to flowering to greatly increase your harvest.
COST-EFFECTIVE LED GROW LIGHT: Different from the traditional grow lights, Our 2000W LED light adopts a high-tech SMD LEDs and reflector technology , compares to traditional 1000W HPS/MH while consuming only 200W! It provides brighter light and save more electricity which also can save a lot of money for you
DURABLE LED GROW LIGHT:Multiple high-speed mute fans and upgraded aluminum radiators enable the light bulb to work at 50°F to 60°F that is lower than other lamps. In a lower temperatures, your plant won't be burned which could increase your lighting time and promote plant growth, Super long use time, so that you do not have to change the light frequently
PROFESSIONAL SERVICE: 3 years Professional Service and free return for 90 days. KingLED Laboratory has more than seven years of sales with after-sale service team professional in design, sales and production for the best products and service for the majority of customers. If you have any questions, please contact us freely, and we will reply within 24 hours to provide you a satisfactory result