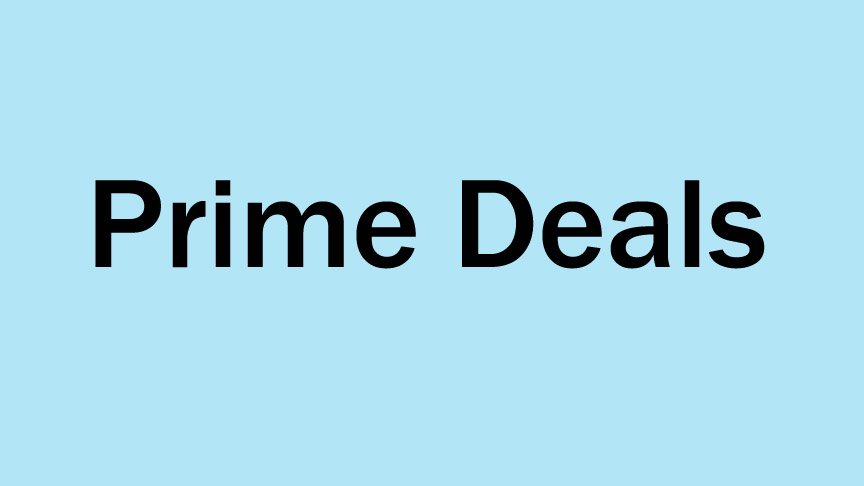 This post contains affiliate links. If you purchase a product or service with the links that I provide I may receive a small commission. There is no additional charge to you! Thank you for supporting 7Savings.com so I can continue to provide you free content each week! You guys are amazing!
These two days are packed with deals and bargains that only happen during Prime Day, so Use this guide to help you plan ahead so you can make the most of Prime Day. This blog is dedicated to all things various ways to save money, so get ready to save some money this year on Amazon prime day.
If you're like me and you're ready to Save some money on Amazon deals with prices comparable to Black Friday, here are some simple tips to help you save money.
1. You Must Be An Amazon Prime Member
In order to take advantage of Amazon prime day that is only for Prime members and get in on the deals by becoming a prime member, You must have an Amazon Prime membership in order to take advantage of it.
If you are not a member already, then now is the best time to sign up for a membership.
You can try it for free for 30 days. If within the 30 days you find that it's not for you, you can cancel at any time and your credit card won't be charged.
Benefits of Amazon Prime Membership
Free Two-Day Shipping on your orders
Free Same-Day and Prime Now Delivery in select areas
Get your products on release day without waiting in line.
Get thousands of items with Free 2-hour Delivery or 1-Hour Delivery
Get exclusive brands and early access to deals available only to Prime members
Download one of six editors' picks for free before the official publication date
Cancel anytime after the 30-day trial is up
Are you ready to take advantage of the benefits of Amazon Prime? Click here to try Amazon Prime free for 30 days.
Once you have your prime membership, do the following to take advantage of prime day:

1. Make A List Of Everything You Want
It is important to make a list of everything you want because you might forget some important items or you might panic and buy items you don't really need and miss out on the ones you need.
Having a list will help you add the items to your cart on that day or days before and just checkout without needing extra time to look for them.
2. Research great Deals
There will be a lot of high-ticket items on sale so research on items that you think you'll need so you are buying but the best items are the lowest possible price.
3. Stock up on prime day
You will want to stock up on any essential items your household uses regularly like shampoo, toothpaste, detergent, paper towel, toilet roll and many other. this will save you money because you will not have to buy these items at full prices during the year. so prime day is a great time to buy in bulk.
Here are some awesome deals and subscriptions to check out while supplies last.
3. Avoid Fake Reviews on Amazon
There are a lot of fake reviews on Amazon so checking Fakespot will let you know whether the reviews for a product are real or fake.
Don't make the mistake of quickly judging a product on Amazon that has a ton of great reviews and throwing your money away on bad or poor items.
4. Shop For birthdays and Christmas Gifts on Prime Day
Yes I know Christmas is about 5 months away but if you can save 30 percent or more on great gifts then do it. this will save you money, time and the head ache of shopping around from one mall to an other thereby avoiding crowded malls and traffic at Christmas time.
Think of all the people you usually buy gifts for and on prime day look for gifts for the various people, if you see great deals for them buy it and save it somewhere until Christmas.
5. Check CamelCamelCamel – Camelcamelcamel price alert history
A great tool to use and reference back to when you're shopping for Amazon Prime Day is CamelCamelCamel.
In fact, you can check the entire price history of an item on Amazon as well as get price drop alerts so this little tool is very very useful.
If you find an item that you are interested in purchasing, you can create a price watch and get alerts of price drops via email or tweets.
They also have a browser extension called The Camelizer that easily lets you see that price history charts of items. That is the one I easily use because it is readily available for me without leaving amazon.
6. Compare prices with other sites
Before you buy any item on amazon especially on prime day, make sure you check regular retail prices on sites such as Walmart, Best Buy, Target and google shopping to see if you're getting a good deal compared to the original price.
7. Use Honey
You can also use honey to receive even more savings on the items you are purchasing.
Honey will automatically search the Internet for you with just a click of a button and find every available coupon for you to apply at checkout.
Honey will even tell you if the Amazon item you are looking at is the cheapest option based on shipping, tax, Prime status, and seller reputation.
Just download the extension to your browser and activate it when you're shopping online and get ready to save. It currently works for anyone living in the US, Canada, UK, and Australia. Sign up for Honey here
7. sign up and activate Rakuten to get Ebates amazon cashback
Before checking out your cart, I recommend you signup for Rakuten if you don't have it already and activate Rakuten (formerly known as Ebates) if you already have it to get cashback off your entire Amazon Prime Day purchase.
If you click my link, you'll be able to start earning cash back from Rakuten too and they'll even give you a FREE $20 gift card for signing up.
8. Shop Early
Shopping Early is extremely important because all the above will not save you money if the deal is gone. so once you have your list and the extensions installed, start buying the items once they are available.