It is very easy to Spinach, 7savings Garden gives you easy Step by step guide on how to grow spinach in the garden or in a container. Spinach is one of the 10 super foods you should eat regularly. 
You can grow yours or you can continue buying spinach. You can spend $4 or more every week buying fresh organic spinach or you can spend $4 ones to buy spinach seeds and get spinach for the whole season. Here is how to grow spinach.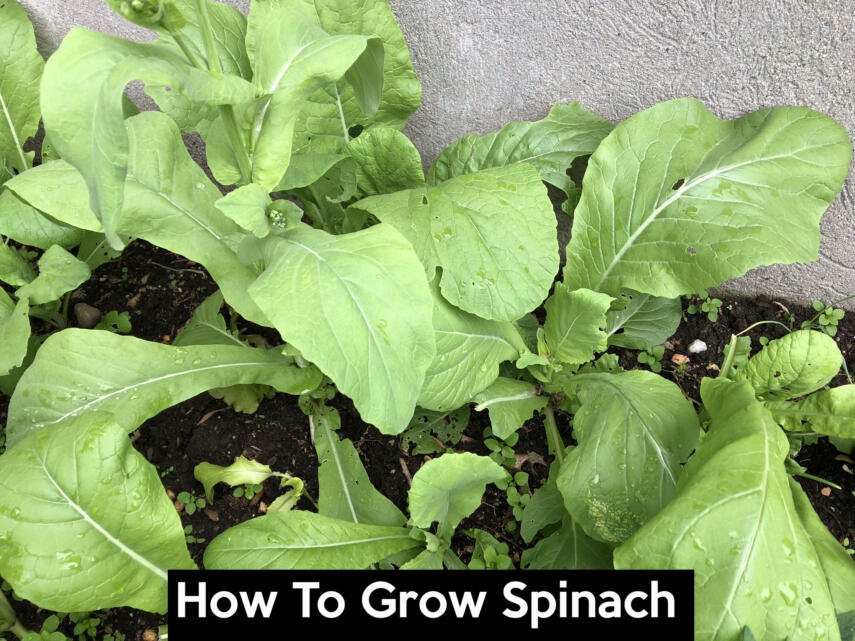 This post contains affiliate links. If you purchase a product or service with the links that I provide I may receive a small commission. There is no additional charge to you! Thank you for supporting 7Savings.com so I can continue to provide you free content each week! You guys are amazing!
How to Grow Spinach
Temperature
The temperature range to grow potatoes are about 50 to 70°F. You can still grow spinach in the spring and the fall when temperatures are lower but spinach grows best when the soil temperature is 60 F to 70 F. 
How to plant and grow spinach in your garden.
Spinach grows best when planted from seeds 
but you can also grow spinach from transplants. You can get seeds and seedlings from garden centers. There are several varieties of spinach, you can try as many kinds as you like or you can just plant the one you like the most. Spinach can be grown in any soil condition but Spinach does best in well-drained and fertile soil with a good amount of composted material. 
add compost to the soil or area where you want o plant
Work the compost into the soil with a rake or shovel to make sure it is mixed and loose.
Plant the seeds 1/2 inches deep or spread the seeds on the area where you want to grow 
spinach.
Water the soil thoroughly and don't let the soil dry out completely.
within a week the seeds will germinate and start growing.
Harvesting
After about 3 weeks to a month, you can start harvesting baby spinach for salads. Harvest a few leaves at a time and a few more will grow. Try not to harvest more than 50 percent of the leaves at a time.
If you need spinach for cooking you can let it grow to maturity (about 40 days). Planting a pack of seeds should give you fresh spinach every week.
Tip
You can use organic fertilizer to fertilize your spinach.
Thanks for reading and watching, be sure to share this info with your friends and family using the social share buttons on the right . See you on the next article.