Ads

Building a financial future for your retirement, your family's future needs or for achieving your personal goals and getting the things you want starts with saving. Saving money is the most important way to make sure you're financially safe. Saving doesn't just mean getting discounts on your purchases, It also means putting away money for a rainy day or  an emergency fund so that if something does go wrong, you won't be too worried about paying bills and taking care of your family; wiping out debt once and for all and paying off those bills that never seem to go away. By finding ways to lower your everyday costs, you'll build habits that can change the way you look at your life, your household and the future. These are some Easy ideas on how to Save money. the more of these Easy money savings ideas you do the more money you save, even though Saving money is one of those tasks that is so much easier said than done. if you do it, the savings add up and you could save thousands over the course of a year.
Save Money by Shopping with Cyber Coupons Shopping with cyber coupons is a great way to Save money. Before you make any purchase online or in stores, search for coupons that would help you reduce or eliminate your cost. Some retailers advertise coupons on their websites when available but other coupons are only available at coupon websites and Sunday newspaper. Here are a list of some coupon sites.
Couponcabin.com has more than a hundred thousand coupons codes that you can search for by store or category. it staff searches all over for coupons and updates the site multiple times a day. couponcabin.com also offer a downloadable coupon toolbar that displays coupons and deals.
​Coupons.com also has thousands of coupon codes that you can search by store or by category. you can also sign up to get weekly emails of coupons and discounts.
Retailmenot.com has coupon codes for more than 125000 stores, a downloadable tool that notify members when coupons are available.
​RedPlum.com is another great source of coupons online, in your mailbox, on your door steps, with your newspaper and at your store.
Couponmom.com is a great resource for everybody who wants to or currently clip coupons.
Another easy way to Save money is to do comparison shopping, you can find the lowest price on a particular product. When you search for an item on these sites, they produce lists of the retailers offering the product, prices, shipping costs, and seller ratings and information  . Google Shopping, Pronto.com and PriceGrabber.com are good sites for comparing prices.
Buy used mobile phone  from craigslist, Amazon, Ebay and other  phone shops so you don't have to sign up for 2 years contracts or you buy a New Prepaid Phone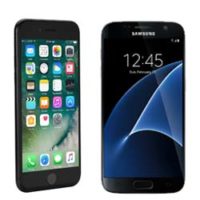 Save money on Mobile phones without a contract and go the prepaid route. Most carriers have prepaid plans. some of the best prepaid phone providers out there are Tracfone  Straight Talk  Family mobile, Cricket, Metro PCS, Verizon, Consumer Cellular and Total Wireless.    Just like most of the other prepaid wireless carriers, Straight Talk has monthly, 90 days, 6 months and yearly Straight Talk phone cards, If you do not want a used phone, you can also get a new prepaid phone from the same carriers and retailers.